Contact Us
Questions. Comments. Suggestions.... Criticisms?
Don't hold back. We would love to hear from you.
Our email address is not shown as that leads to tons of unsolicited emails - spams.
Use the simple form below to email us.
If you would like us to respond to your message, please enter your first name and e-mail address as well. (please enter your e-mail address correctly)
If not, just enter your message and click the 'Send' button.
Your information is confidential. It will not be shared with anyone.
Mailing Address: Agalil
Blk 709,
Woodlands Drive 70,
#04-13,
Singapore 730709.
Singapore
Phone: 065-63631379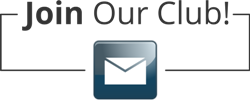 The Agalil Sea Animals Club is dedicated to delighting enthusiasts of these 7 sea animals:
dolphin
turtle
seahorse
octopus
starfish
stingray
manta ray

As a club member, you'll enjoy:
monthly exclusive promotions on our jewelry
'Gift Enhancers' that turn sea animal jewelry into perfect gifts
better relationships with family and friends who like sea animals
a new world created for your amusement and benefit

This is for you if you:
like any of the 7 sea animals or
know someone who does or
buy sea animal themed jewelry as gifts

Just fill out the simple form above to begin enjoying the very unusual membership benefits that are new, different and unheard of!