Contact Us
Questions. Comments. Suggestions.... Criticisms?
Don't hold back. We would love to hear from you.
Our email address is not shown as that leads to tons of unsolicited emails - spams.
Use the simple form below to email us.
If you would like us to respond to your message, please enter your first name and e-mail address as well. (please enter your e-mail address correctly)
If not, just enter your message and click the 'Send' button.
Your information is confidential. It will not be shared with anyone.
Mailing Address: Agalil
Blk 709,
Woodlands Drive 70,
#04-13,
Singapore 730709.
Singapore
Phone: 065-63631379

Get Discounts on Our Jewelry!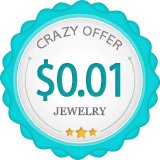 Join our mailing list (it's free to join). You'll enjoy:
exclusive special offers
access exclusive jewelry designs
secrets to enhancing relationships with your animal lover friends
Don't miss the current '
Buy Jewelry with 1 Cent
' Promotion. Tell us where to email information below or
learn more